Guitar: Voicing Book (Guitar Chords) - Guitar Lesson Complete Guide for All Levels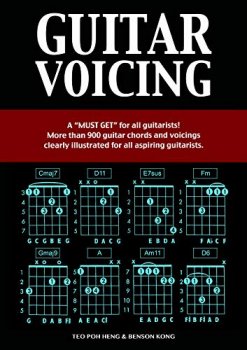 English | 2019 | ISBN: 1709964871 | 255 pages | PDF | 61 MB
This book is a "MUST HAVE" for all guitarists! Wow, 252 pages! You'll find more than 900 guitar chords and voicing illustrated, essential for all aspiring guitarists. It unlocks the rich treasure found in guitar playing and provides a solid foundation using different voicing to create texture and tonality.