Denise Bass XL Full v1.0.0 WiN OSX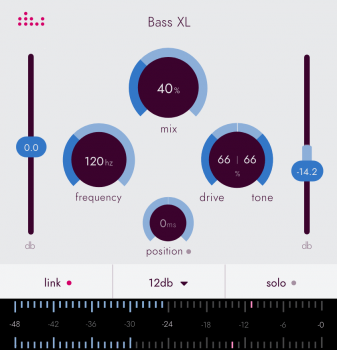 WiN OSX | AudioZ Exclusive | 8.03 MB
Lazer sharp tool for creating a massive and controlled low end for your tracks in seconds. compression and eq: eat your heart out.

The Bass XL adds weight, and also works great on melodic content. Enhance a bass or electric guitar, a kick drum, sub bass, percussion track or a whole drum sub mix.