FaderPro DJ Masterclass with Roger Sanchez TUTORiAL-DECiBEL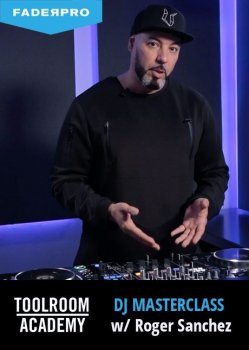 Team DECiBEL | 18 May 2017 | 6.00GB
To say Roger Sanchez is a legendary superstar DJ somehow feels like an understatement. It would not paint the complete picture of a DJ who has worked incredibly hard, stayed true to his roots, and is as in-demand as ever. His DJ shows have also gone into overdrive across all five continents, demonstrating a growing hunger for his characteristic take on house music. He has created a kind of experience that only comes from two decades of DJing.