Groove3 The Cheat Sheet for Programming Jazz Piano TUTORiAL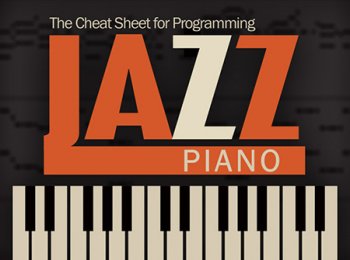 FANTASTiC | 13 July 2018 | 212 MB
Eli Krantzberg slips you the cheat sheet for programming realistic jazz piano parts for your songs and productions. Don't have jazz chops? No problem, Eli shows you how to work around all that using any modern DAW!
Eli begins by going over what the series will cover and then starts with a video tutorial on programming an effective uptempo piano solo with two-note voicings for the left hand, and simple diatonic melodic lines for the right hand.
You'll then explore more left hand voicings and simple minor voicings, all designed to give your productions a true jazz sounding foundation. Next it's on to altering Diatonic scales and modes, as well as discovering arpeggios and neighboring tones for creating interesting melodic lines.
Eli then gives you a simple method for authentic sounding jazz improvising in minor keys, as well as soulfully accenting up your riffs with the Blues scale. Lastly, you'll learn about taking a modern approach to Jazz piano by using a Modal concept, which incorporates voicing with 4ths, and putting it all together with everything you've learned from the series.
See the individual tutorial descriptions for more info. If you want or need authentic sounding Jazz piano parts for your songs and productions, but don't have the chops to pull it off, hang with Eli and learn how to pull it off with this sneaky tutorial series... Watch "The Cheat Sheet for Programming Jazz Piano" today!