Groove3 Songwriting with EZKeys TUTORiAL-SYNTHiC4TE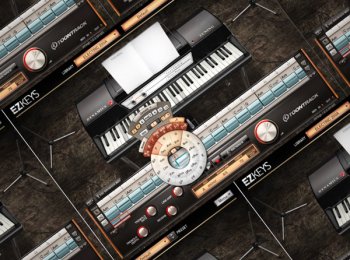 SYNTHiC4TE | May 16 2016 | 237 MB
Toontrack's EZKeys isn't just a great sounding collection of piano instruments and grooves, it's a powerful songwriting tool. In this video tutorial series Eli Krantzberg guides you through unlocking your songwriting ideas using EZKeys and a number of different song styles as examples!
Eli begins by developing an R&B ballad by entering basic chords into the Song Track. From there, Eli uses the powerful Browser Window to audition patterns from the R&B MIDI Pack. Eli then creates the entire arrangement easily within EZKeys, and finishes it off with Bass and Melody parts.
Next, Eli shows you how to build a more funk oriented song by generating a funky bass part and then creates a custom chord progression with the different MIDI patterns. Finally, Eli uses patterns from different EZKeys styles to build a unique and interesting arrangement.
Finally, Eli builds a country-style song. For this track, Eli starts with an existing melody, and uses the Randomize Function to create some cool parts, producing an inspiring Country tune complete with an effective intro!
Whether you're new to EZKeys or you're an existing user ready to get creative with it as a songwriting tool, don't miss "Songwriting with EZKeys"!