TTC Audio Music as a Mirror of History by Professor Robert Greenberg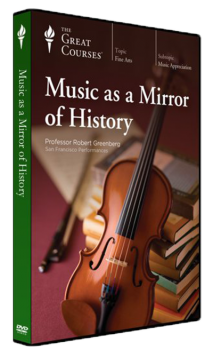 English | July 2016 | ASIN: B01IWIJVVK | [email protected] kbps | 18 hrs 22 mins | + PDF Guidebook | 451 MB
In the worlds of painting and literature, it's easy to see where history and art intersect. In Picasso's Guernica or Tolstoy's War and Peace, it's evident how works of art mirror and participate in the life of their times, sometimes even playing roles in historical events. But what about music?