Easy Jazz Guitar - Mike Di Liddo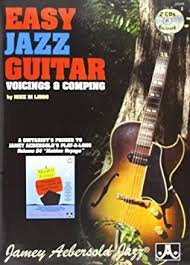 English | Pdf: MP3 | 141 MB

Easy Jazz Guitar: Voicings and Comping is a book and 2-CD set with super simple comping over the standards on Jamey Aebersold's New Approach to Jazz Improvisation Volume 54 (Maiden Voyage). Chords and voicings are explained in a manner that even the most novice guitarist will understand. The accompanying CDs include both demonstration and play-along tracks. The book has both standard notation and guitar frames for every voicing.