THE ULTIMATE MELODY GUIDE: How to Make Awesome Melodies without Knowing Music Theory (Notes, Scales, Chords, Melodies) EPUB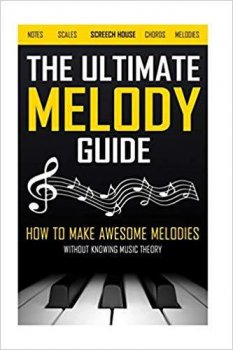 English | ISBN: 1721516778 | 85 pages | EPUB | July 7, 2018 | 3.72 Mb
AWESOME MELODIES, EASY TO MAKE, NO SKILLS REQUIRED
GET THE PROVEN MELODY MAKING STRATEGIES FOR THE REST OF YOUR LIFE
ANY OF THIS SOUND FAMILIAR?
"I want to make my own music, but I have no idea where to start."
"I love the idea of making my own songs, but my melodies always suck."
"How do I get that full sound when I play notes?"
"I just can't seem to get that professional feel to my songs."
"Music theory is so complicated, I can't wrap my head around it."
"If only there was a melody making shortcut that actually works."
All right, we get it! Making professional melodies can take many boring years of studying and practicing. Especially when you're just starting out, you just want to get to that elite level as fast as possible.
Luckily, you can actually do that right now…
INTRODUCING: THE MELODY MAKING GUIDE
Make awesome melodies without knowing music theory.
Make people think that you've followed music classes for at least 20 years.
Only learn the basics, but still get premium results.
Get the proven melody making strategies for the rest of your life.