FXpansion Plugins Pack 2015.02.18 By R2R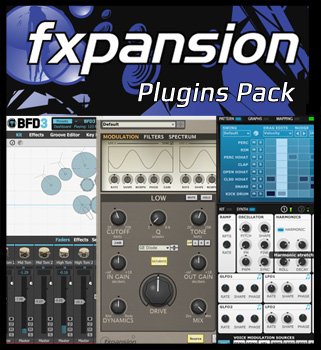 FXpansion Plugins Pack 2015.02.18 By R2R | 420 MB
FXpansion.BFD.Eco.v1.0.1.27.WIN.OSX.Incl.Patched.and.Keygen-R2R
FXpansion.BFD2.v2.3.0.38.WIN.OSX.Incl.Patched.and.Keygen-R2R
FXpansion.BFD3.v3.0.4.6.WIN.OSX.Incl.Patched.and.Keygen-R2R
FXpansion.Bloom.v1.0.0.5.WIN.OSX.Incl.Patched.and.Keygen-R2R
FXpansion.DCAM.Dynamics.v1.0.0.5.WIN.OSX.Incl.Patched.and.Keygen-R2R
FXpansion.DCAM.FreeComp.v1.0.1.7.WIN.OSX.Incl.Patched.and.Keygen-R2R
FXpansion.DCAM.Synth.Squad.v1.2.0.20.WIN.OSX.Incl.Patched.and.Keygen-R2R
FXpansion.Etch.v1.2.0.7.WIN.OSX.Incl.Patched.and.Keygen-R2R
FXpansion.Geist.v1.1.1.4.WIN.OSX.Incl.Patched.and.Keygen-R2R
FXpansion.License.Manager.v2.0.17.WIN.OSX.Incl.Keygen-R2R
FXpansion.Maul.v1.0.1.1.WIN.OSX.Incl.Patched.and.Keygen-R2R
FXpansion.Tremor.v1.0.0.6.WIN.OSX.Incl.Patched.and.Keygen-R2R
NOTE:
This time, we did the hardcore reversing for those FXpansion things, as we had problem with last BFD3 release, and it is not easy to find all hidden bombs. For the maximum compatibility, we have analyzed both license and bomb schemes.

This patched release has valid FXpansion custom signature, which means those bombs cannot be triggered when the valid license is provided. No code modification, app works as it is. And of course, MacOSX versions are also available :)

All FXpansion products scans themselves in many (yes, too many) places and verified with SHA1-CUSTOM/SHA1/RSA1024. This is really bad for the performance (even worse than RobPapen) and actually it takes some time to verify. Let's think, how long does it take to check the modification of 30MB file and verify with RSA.

Additionaly, their FXpansion License Manager has lots of bugs, even if it is the current updated version (see the included text file to see more). We have already found some reproducible bugs in the offline authorization that leads activation process failed as a result.

For the maximum compatibility, we have released all of their product line patched. But well, we are not millionaire - They are not the latest version and the most versions are aleadly released with cracked binaries. Some of those old version should have issues under the latest operating systems (especially MacOSX). Need the latest ones? BUY AND SUPPLY. You will see the updated versions. It takes much less time to work/earn/buy/upload than reversing these ones. Requesting those things does not make sense at all. Don't be passive but active. R2R thought.
Reuploaded. PiRAT