Toontrack EZmix 2 v2.0.2 UNLOCKED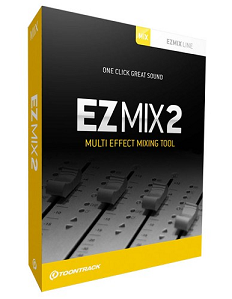 Toontrack EZmix 2 v2.0.2 UNLOCKED
R2R | 9.12.2012 | 21.4 MB

EZmix is a simple, yet powerful mixing tool that gives you access to a huge array of mix presets for the whole gamut of mixing needs. Whether you need to mix drums, vocals, guitars, bass or keyboards this is your tool. Simply insert EZmix on a channel strip in your sequencer, and pick a preset to apply to your audio source. Done. In addition, EZmix comes with a standalone host that you can use to practice your guitar with using the included amplifiers and cabinets simulations. Of course, those are available when using your recording application too!
Changes
http://www.toontrack.com/products.asp?item=135
DOWNLOAD
http://peeplink.in/f41f3d963f67
<!--QuoteBegin-->
<!--QuoteEBegin-->
UNLOCKED NOTE : No activations are needed for the expansions.