Noisebud Burt v1.0 VSTi PC only (Freebie!)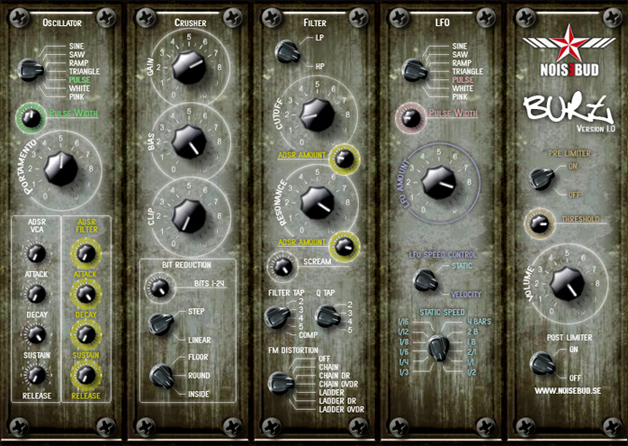 Noisebud Burt v1.0 VSTi PC only

(Freebie!)
Bass synth
Downloads @
Noisebud Burt is our first attempt to make a VSTi. We needed a bass synth that delivered more grit and dirt and didn't need hours of twiddling before getting there. We based the sound engine on waveshaping through distortion, bit crush and resonance since our VST fx chains on bass channels  almost always contain that sort of plugins. The result is a angry old fart that we named Burt. He can get so angry that his audio buffers overflows and get silent, you have to restart your DAW to cool him down but don't worry, Burt will start screaming again.
Reaper probs
You could run into problems
if you use Reaper
, there's not much we can do about it at this point since it's a compatibility issue between Reaper and SynthEdit and not a bug. We working on a workaround but can't promise anything at the moment.
INFO @
http://noisebud.wordpress.com/vst-plugins/