EZ CD Audio Converter 11.2.0.1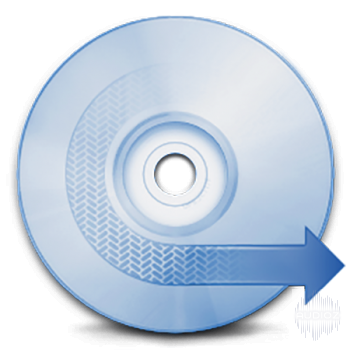 P2P | 09.2023 | 91 MB
EZ CD Audio Converter is all-in-one software: Audio CD Ripper, Audio Converter, Metadata Editor, and Disc Burner. It is easy to use and provides best audio quality. The software can rip audio CDs, make copies of discs, convert mp3, convert audio files, and burn audio CDs, MP3 CDs, and data discs. EZ CD Audio Converter is easy to use, fast, and has best audio quality.
EZ CD Audio Converter supports all popular audio file formats. Such as 3G2, 3GP, MP1, MP2, MP3, Windows Media Audio (WMA), Ogg Vorbis (OGG), MP4, M4A (AAC and Apple Lossless), AAC, aacPlus (HE-AAC, AAC+, HE-AAC+PS, eAAC+). Also supports FLAC, Musepack (MPC), WavPack (WV), WAV, AIFF, Monkey's Audio (APE), CUE and M3U.
Furthermore, the Nero Digital (Nero AAC) is supported if you have the Nero Burning ROM installed on your computer.
State-of-the-art audio encoding technology. EZ CD Audio Converter includes the most advanced audio codec available, the aacPlus from the Coding Technologies. In addition, EZ CD Audio Converter also supports command line (.exe) encoders.
EZ CD Audio Converter actually contains three separate programs:
Audio CD Ripper – Copies audio CDs to selected audio format.
Audio File Format Converter – Converts audio files from one format to another.
CD/DVD Creator – Burns Audio CD, MP3 CD/DVD, Data CD/DVD, and DVD Video.
Audio CD Ripper
Converts audio CD to MP3, and cda to MP3. Rips audio CDs with accurate error detection. Automatically downloads metadata with high resolution cover art. Detects CD-Text, Pre-Gaps, Pre-Emphasis, Catalog, and ISRC properties of an audio CD. On-the-fly conversion to the selected audio format. Can create an exact image of the original audio CD with its Disc Image feature. Supports single-file and multi-file Cue Sheets (.cue).
Audio Converter
Converts audio files between different formats (e.g. CD to mp3, flac to mp3, wav to mp3) with best audio quality. Maximum performance with parallel multicore conversions. Metadata can be downloaded automatically or entered manually. Moreover, includes cover art downloader. Metadata is preserved during the audio file conversion. Full ReplayGain support. Also converts audio from video files.
Metadata Editor
Integrated to the Audio Converter. Allows to edit the metadata of existing audio files. Download metadata and cover art from multiple services. Moreover, you can rename files based on metadata. Also you can calculate and save ReplayGain values of existing files.
Disc Burner
Burns audio CDs, MP3 discs, and data discs. Burns Cue Sheets (.cue). All Cue Sheet variants are supported. Supports ReplayGain normalization. Also supports CD-Text burning. Furthermore, it burns disc images (ISO, BIN, CUE).
download from free file storage