Positive Grid BIAS FX 2 Elite Complete v2.4.1 Incl Keygen-R2R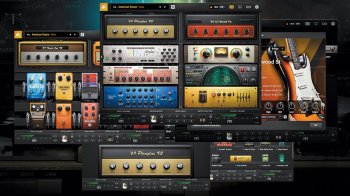 Team R2R | 2021.10.16 | 1.65 GB
Want access to famous classic and modern amplifiers and effects, right at your fingertips? BIAS FX 2 guitar software provides this and more as an intuitive, fully customizable virtual electric guitar, bass or acoustic guitar rig for Mac and PC. Works as a standalone guitar effects processing app, allowing you to inject new tones and creativity into your playing, practicing and jamming — no need for any other guitar software or DAW.

A witch says,
Enjoy this true RSA2048/4096 keygen!
* BIAS FX 2 Elite
* Acoustic Expansion Pack
* Bass Expansion Pack
* Metal Signature Pack
* Celestion Classic Pack
* Celestion Modern Vintage Pack
* Experience Jimi Hendrix
* All BIAS Pedals Packs
-----------------------------------
The release by VR and MORiA doesn't have any solutions for their 2nd protection and force users to login. The new 2nd protection uses JWT/RS256(RSA4096+SHA256) for storing login
information. Our release works on any offline computers and contains all current packs. AAX works in legit ProTools.
We don't crack the app in 10 minutes.