AOM Total Bundle v1.11.0 Incl Patched and Keygen-R2R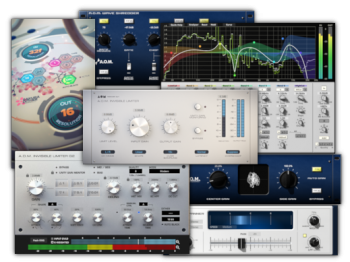 Team R2R | 2020.09.22 | 45.16 MB
Total Bundle is a special and discounted license type which covers all plugins. Newly-released plugins are immediately available under a valid Total Bundle license. You can also get discount the amount of corresponding 1-year license price, when you buy each perpetual license of individual plugins in future (choose "1y to perpetual extension").
Plugins v1.11.0 released
Sep 20 2020
We have updated A.O.M. Audio Plugins to version 1.11.0.
New Plugin
Nu Compressor
Improvements
[Cyclic Panner, Invisible Limiter, Invisible Limiter G2, Sakura Dither, Stereo Imager D, tranQuilizr, Wave Shredder] Reduce GUI loading time. This improvement reduces Logic's overload warning on GUI open.
[All Plugins] Improve robustness when host feeds invalid waveform data.
[All Plugins] Hide mouse cursor during drag operation.
Bug Fixes
[tranQuilizr G2] Fix silence bug appearing when a band meets all of following conditions: (1) band is peaking type. (2) band is in solo state. (3) band is B-mode. (4) band frequency is higher than around 2.5kHz (differ depending on quality setting).
[All Plugins] Fix potential bug that multiple-choice pararmeters' update may not get notified to host. However, there is no reproduction report in real environment.