King Oz Records VSTplug freq v1.0 x64 x86 VST WiN [FREE]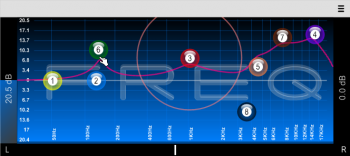 x64 x86 VST WiN, 6mb
The Freq is one of the better EQ's made by Phonix, and I like it a great deal. But I wanted to make something like the FL studio EQ with a glossy smooth sound.
Sound too good to be true? Probably but it's not.
This is a beta with no known issues. The issue in coding it right now is setting a max q-bell width maximum. It doesn't affect any other bands but the bass. Be careful not to make that q-width (resonance) too high.