JRiver Media Center v25.0.85 macOS-The Shark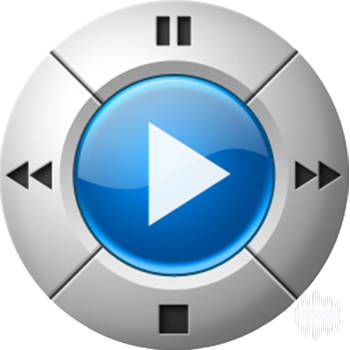 The Shark | 01 August 2019 | 59 MB
JRiver Media Center - all-in-one media management app turns any Windows PC into an entertainment hub for complete control of your digital media: Audio, Video, Images, and Television. It connects PC to stereo, TV, remote control devices, digital cameras, scanners, and portable MP3 players. It plays all media, rips, burns, and organizes all your music, images, and video. MC encodes and plays all popular media formats.
Powerful utilities include Media Server for streaming music and images to remote PCs. Media Center is more than a world class player. It's also a Media Network, a whole house music, movie, TV, and photo solution. The leader in audiophile quality sound. The most powerful media database available; an essential tool for large collections.
Features:
- Native support of DirectShow DSP filters
- Audiophile – WASAPI exclusive output using high-end USB DACs
- Audiophile – Added ability to play files from memory instead of disk
- Audiophile – Support for high end USB DAC's with WASAPI
- Headphone DSP makes listening more natural and comfortable.
- SoundcardSwitch command for the launcher, allows soundcard selection
- 3D album view adjusts text size to display more tracks when necessary
- 3D album view allows playing, adding, shuffling, and adding as next to play
25.0.85 (7/29/2019)

1. NEW: Added Options > Tree & View > Advanced > Reset window position settings to reset the placement of windows.
2. Changed: Made the default height of options taller.
3. Changed: The socket write timeout to prevent hung sockets introduced in 25.0.81 (30 seconds) was too small for devices that have large buffers resulting in stopped playback in the middle of a track. Set it to 300 seconds.
4. Changed: Updated to Monkey's Audio 4.81.
5. Changed: DLNA: If we are controlling a zone check it's state on 5 second intervals even if it's not the current zone (was 20 secs).
6. Changed: DLNA: For gapless playback using SetNextAVTransportURI send the next track near the end of the current playing track instead of near the beginning. This appears to help with some renderers that get confused with their track buffering code (Volumio)
7. NEW: DLNA: Add controller option to ignore other controllers (for misbehaving renderers).
8. Fixed: DLNA: Retrieve initial volume for a renderer (was always 0 before playback started).
9. NEW: You can select a maximum play bitrate for Cloud Play files from the menu (defaults to 1500).
10. Fixed: Customizing the columns of a parent view would reset the columns of a child view.
11. Fixed: The new tag pasting function didn't properly accept the newline characters on Mac.
12. NEW: Added the option to stop after a delay for going to sleep.  Look at Player > More Stop.
13. Fixed: Mixing 7.1 surround channel in 2.1 or 3.1 output mode could result in some channel being lost, instead of being downmixed properly.
14. Changed: Tuned the show and hide times for menus so they work better on some systems.
15. Changed: Panel - Added a sign out button to the Cloudplay page.
16. Fixed: Media Center could crash when starting playback on older CPUs.
17. Fixed: Last.fm was not working properly in all cases.
18. Fixed: Viewing a handheld could crash.
19. Changed: Subclarity enables for 3.1 playback.
20. Changed: Update RadioParadise cover art retreival URL
21. Fixed: Restore original screen blanking, screen saver and other related (OS dependent) state on exit.

FileHost Included:
Uploaded | Rapidgator | Rockfile | Katfile | Douploads