Reveal Sound Spire v1.1.14 MacOSX HEXWARS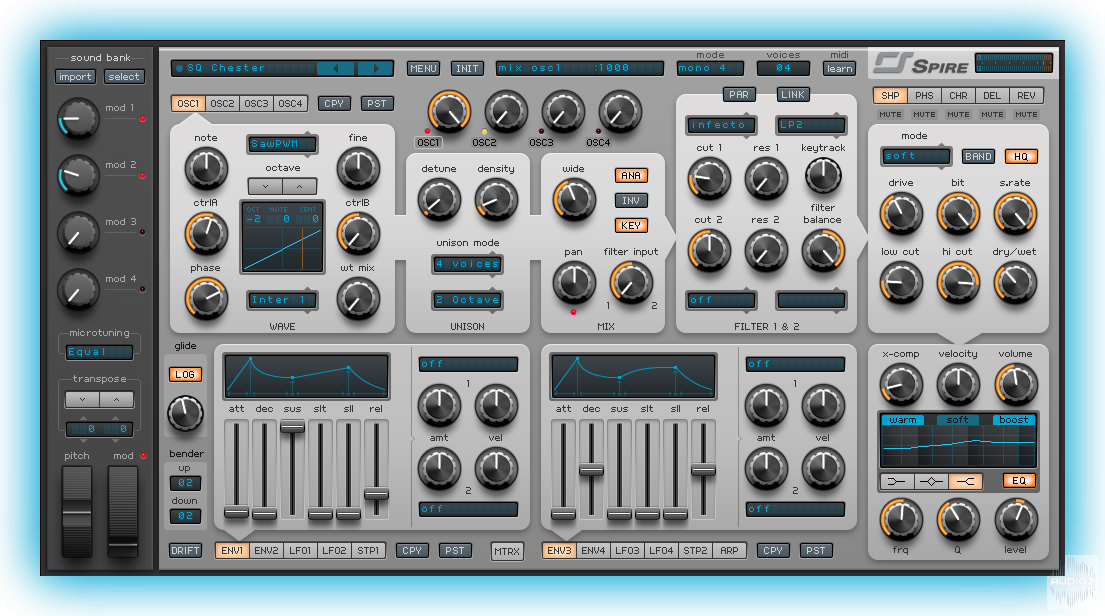 13.05.2018 | AU/VST | TEAM HEXWARS 2018
Spire is a software polyphonic synthesizer that combines powerful sound engine modulation and flexible architecture, a graphical interface provides unparalleled usability. Spire is the embodiment of the best opportunities, both software and hardware synthesizers.
Spire Synthesizer update to v1.1.14 (2018.05.08 1:43)
+ LFO/Stepper rate modulation in SYNC mode
+ Osc wave selection modulation
+ Glide parameter modulation
+ New modulation source: Random unipolar, Constant 10% and 50%
+ Factory 8 sound bank
* Fixed sustain pedal problem
* Fixed LFO desync problem
* Stability improvements
TEAM NOTES:
We're back! Don't make us regret it...
download from free file storage