BeatElite Ableton Live Midi Template-Deep Progressive House by Ryan Sullivan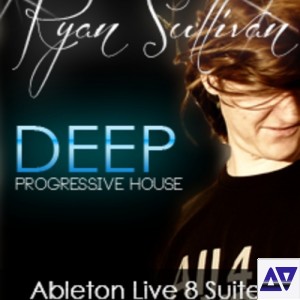 BeatElite Ableton Live Midi Template-Deep Progressive House by Ryan Sullivan | 9.63 MB
TEAM MAGNETRiXX 03 January 2014
Imagine having a pro producer come to your studio and adjust all your knobs and settings so your mix sounds amazing. Well, he's already done it and now you can download his midi - based Ableton Template, open it up and learn from a pro producer in the industry. We don't just give you a template on this one. You'll receive a full song to tear apart as well as a production notes document to help you learn why Ryan made the moves he did.
About the Man...
Beat Elite is proud to bring you an Ableton Live 8 Suite Template created by the Deep Progressive House Producer Ryan Sullivan.
Do a search on beatport.com for Ryan Sullivan and as you'll quickly find, he is an accomplished and internationally respected producer with over 66 releases to his credit. He sells plenty of downloads on Beatport and In addition to his work as an electronic artist, Ryan Sullivan is a respected dj and performer specializing in interesting, emotion evoking dance music. He captivates people with his own compositions and delivers an original and entertaining performance. In this Deep Progressive House template Ryan lets us inside his bag of tricks on how he gets his signature sound.
•Learn how he uses side chaining in a totally unconventional way (I.E not just with a kick)
•Learn how to use Operator to create high hats and shakers and percussion sounds
•Learn how splitting frequencies on the master channel can give you more control over the different bands
•Learn how to get a huge, dirty reverb sound and how it can be used at the end of breaks
Now Featuring Production Notes
We recently and quietly starting including production notes in our newer templates as a test. While just having a template to work from is great, we believe that learning should never stop. These Production Notes have gone over incredibly well. This Big Room House Midi Template for Ableton includes these notes and were personally written by Ryan Sullivan himself. You can expect to see these in many more Midi templates.
Midi Based Templates for Infinite Creativity
As always, this is a Midi -based template so you can rearrange and recreate however you wish. You will also have a ton of new channel strip settings to add to your collection and all the sounds are completed only using ableton native plugins and one free 3rd party plugin. Download this project, open it up and use it as starting point or as learning tool. We know you're going to find this Ableton Midi Template an invaluable resource.
Audio Processing By The Pros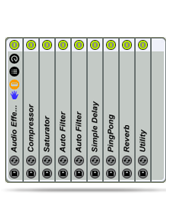 Every audio processing chain in the file was created by the pros. With every mid production template for Ableton, you'll receive a plethora of new Channel Strip Settings and new Instrument Racks to add to your private collection.
Receive Reward Points
Reward Points are like money and they can be redeemed for other products in our store. Each point is worth the equivelant of $1.00. We are passionate about helping producers and want to show our appreciation and reward your loyalty. For this pack, you'll receive 2 points good towards any future purchase in our store. Stock up enough points your BeatElite.com account and you can download anything you would like for free.
**Note- you must create an account upon checkout to earn reward points
Ryan Sullivan's Street Cred 66 Label Releases On
•Baroque Records
•Eighth Dimension Records
•Rezongar Music
•Cinematique
•Manual Music
•GF Tek records
•Gut Feel Records
<!--QuoteBegin-->
<!--QuoteEBegin-->Notes*
This template uses Ableton 8.2.1 Suite
home page:
http://beatelite.com/ableton-live-midi-template-deep-progressive-house-by-ryan-sullivan.html
DOWNLOAD: •

Uploaded

•

Rapidgator
http://peeplink.in/7165f4c57711