Xenos Soundworks Signature Basses Dubstep & DnB for Rob Papen Blue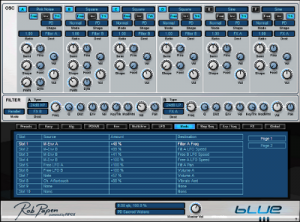 05.09.2012 | DISCOVER | Rob Papen Blue Presets | 2 MB
'Signature Basses: Dubstep & DnB' for Blue from Xenos Soundworks is comprised of 32 premium qualtiy patches for Rob Papen's Blue software synthesizer. We present to you some seriously aggressive Reeses, filthy Wobbles and cone-shattering Subs for your Dubstep, Drum 'n' Bass, Grime, Breakbeat and IDM tracks.
Due to the sheer power of these sounds and their extreme phatness, these sounds may cause extreme physical reactions in all listeners within hearing distance. Caution is advised if playing them in a live setting!
This bank is delivered to you in 2 zip files -- The FXB file and a zip with all the individual zip files (for Mac and Logic users).
Preset List:

Spoiler:
Reuploaded. PiRAT