Ableton Live 11 Skin 'Discord' [FREE]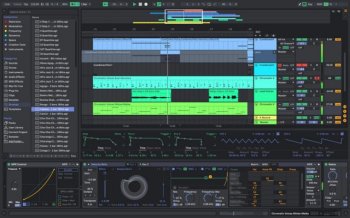 Live 11 | ASK | 10kb
Make music and chill on Discord at the same time for free.
Featuring the exact same colors (98% accuracy for Live 11), made for eye-comfort and creativity
Discord is also optimized for live performance:
- High contrast on primary objects focus on what matters
- Inactive elements blends in the background ????
- A better Browser, Clip, Automation, and Expression editors that can even be adjusted in the "Look" Preferences.
- VU-Meters, modulations, and MPE now have a color-code
- Improved Scale mode: Focus on the diatonic notes even in multiple clips edition
Changelog: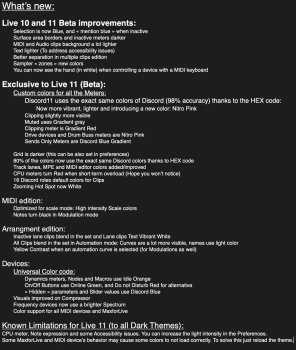 Please consider any kind of support, I'll keep Live11 updated for free.