Hive 2.1 Beta Izmo Skin by Plugmon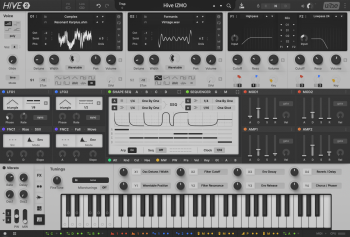 Skin | 6.31 MB
Hive: lightweight synth, heavyweight sound. Sleek, streamlined and super fast. Hive was built for speed. An effortless workflow, low cpu use and a single page interface means you can build your tracks in no time. Being 'fast and simple' does not mean sacrificing sound quality or creative control. Hive is packed with features, controls and enough flexibility to deliver stunning sounds. A lightweight synth with a heavyweight sound.
Izmo has been created by the insanely creative GUI designer Plugmon.
It provides a drastically different look and workflow, letting you experience and explore Hive as if it was a completely new synth, sparking your creativity in exciting, new ways.
download from free file storage