Superior Drummer 3 SDX Updates (Unofficial, Read Post)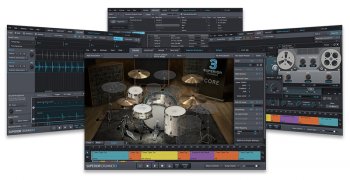 SDX Updates | 153.43 MB
These are UNOFFICIAL update for the following SDX libraries:
SL-RootsVol1
SL-RockWare
SL-MusicCity
SL-HitFactory
SL-EvilDrums
SL-CVMKII
SL-Allaire
UNOFFICIAL means these were made by using existing elements from other SDX Libraries and SD3 + modifying files to just get these to work in without having to load each instrument in separately.
They will not have the official images for the drums.
This is basically just to make them work natively inside of SD3.
I have no idea who originally uploaded this, but if they see this they're free to let me know so i can update this post.
Happy downloading!