Sonic Sirius The Sound Research FOR ARTURiA PiGMENTS [FREE]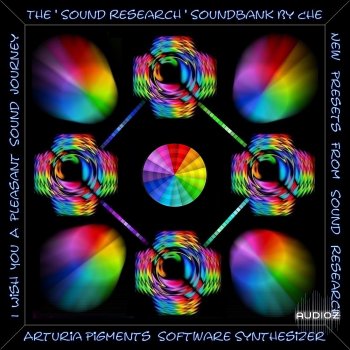 100 PRESETS
28.02.2019 | FOR ARTURiA PiGMENTS | 20 MB
100 PRISTINE PRESETS FOR ARTURiA PiGMENTS
Hi Arturia - Pigments Polychrome Software Synthesizer Users, Music makers, Artists & Aliens.
The Pigments of Arturia is a real surprise - Convincing operating concept, Fascinating modulation settings and very good sound. For me as a musician, Pigments is an asset, It's fun to work with the Pigments and to be creative. The workflow and usability are a dream. The color concept convinces on the whole line.
Thanks to the Arturia - Pigments Team, for this innovative fantastic Synthesizer.
The ' Sound Research ' Soundbank by Che 2019 - Details .
- Inside: 1 Soundbank " Sound Research " with 100 Presets
- Genres: Dance - Trance - Modern Synth Music - World
- Styles: Arpeggios - Basses - Leads - Pads - Sequences
- Format / File Size: Soundbank (*. PGTX) / 46 MB
- For: Arturia - Pigments v1.1 or newer
- Mod Wheel assigned on every patch
- Release Date: Spring 2019