Unison Psytrance Collection Volume 1 For XFER RECORDS SERUM-DISCOVER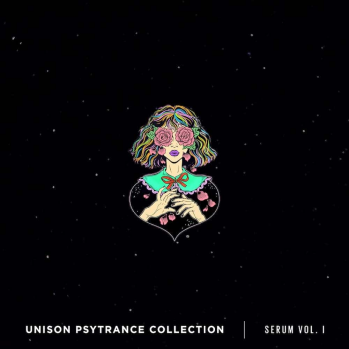 DISCOVER | April/16Th/2018 | 29.4MB
Unison is proud to present - The Unison Psytrance Collection for Serum. Inspired by artists such as Vini Vici, Neelix, Mandragora, Ghost Rider and Coming Soon!, we set out to unlock the secrets of their sound design and pack them into this premium soundbank.
The result? A complete collection of 90 Serum presets consisting of mysterious atmospheres, punchy basses, wild leads, spacious pads, fresh plucks and unique effects.
The Unison Psytrance Collection for Serum will help you:
• Create tracks full of power and punch.
• Make those signature psytrance basslines.
• Bring out new levels of atmosphere in your productions.
• Experience flow states as you easily access the specific sounds you need.
• Inject unique, refreshing sounds into your music.
In addition, every single preset inside is loaded with macros and flexible parameters, enabling you to tweak, customize, and truly make each sound your own.
......:::::: Product Specifications ::::::......
•
Format:
Synthesizer VSTi Presets
• 90 x Presets For (Xfer Records Serum)
• 10 x (Mysterious Atmospheres) Sounds
• 35 x (Punchy Basses) Sounds
• 15 x (Wild Leads) Sounds
• 05 x (Spacious Pads) Sounds
• 10 x (Fresh Plucks) Sounds
• 15 x (Unique FX) Sounds
• PC & Mac Compatible
......:::::: PRODUCT DEMO/PREViEW ::::::......