E-MU Emulator II Sound Banks Collection sf2 v1.0-SoniQ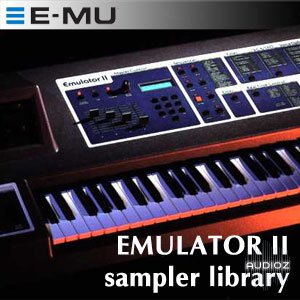 SoniQ | Date: 2015.05.04 | Size: 697,05 MB
This release is the attempt of a sound bank collection as
complete as possible for the Emulator II in sf2 format. The
files were collected in original .eii-format and were then
converted into soundfonts by using the free tool emxp.
The included libraries are the most important factory and
commercial libraries for the EII, you could buy then:
EMU Systems Library (factory library)
OMI Universe of Sounds Vol. 1-3
FM Designs Vol. 1
K-Muse Library (by Richard Burmer)
The previously available 5CD collection of EII sounds in Kontakt and WAV format seemed to be a conversion of the Emulator II sound banks for the Emulator III, which grossly differ from the original sound banks of the EII.
This release is the real deal!

Enjoy!
Mirrors welcome!
Uploaded and Mega