DMS - Essential Trance Vol 3 [WAV-MIDI]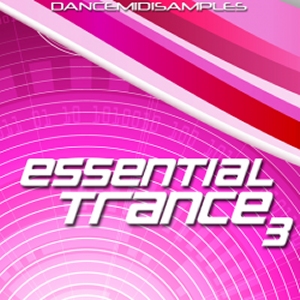 DMS - Essential Trance Vol 3
DISCOVER | 25 NOVEMBER 2012 | 95MB
The exclusive DMS Essential Trance Construction series continues! Our hotshot producers have been working hard on another top-level pack of scintillating riffs and chords for your delectation.
If you're a fan of classic trance, or its more modern uplifting incarnation, then we're certain you'll love this pack. 50 emotional chord sequences and awesome riffs are combined and ready to play: we're all about delivering inspirational material that you can use to craft your own original productions. This pack takes you even further into the stratosphere with top quality trance MIDI riffs! For more information about the flexibility of MIDI see our FAQ section.
Take a listen to the demo track to hear exactly what we're on about: just match up these sequences with your own sounds and you'll have the perfect basis for a brilliant new track. Build up your Essential Trance collection today!
This pack also includes bonus material in the shape of bonus MIDI files and trance melody loops from the demo track as well as all the FX and percussion created specially for the pack. Our bonus MIDI folder also contains 4/4 drum grooves and kick drum/ snare roll patterns as well as MIDI arp patterns to show you how to turn these chord sequences into rolling Trance arpeggios that are perfect for creating an underlying melodic groove to your tracks! To top that off we've added a bonus trance drum kit consisting of 22 single shot Trance drum hits covering kick drums, open hats, claps and snares: this pack is an Essential addition to any Trance producers library!

• Format: MIDI Pack
• Content: 52 Lead Riff &
• Pad MIDI Sequences
• Bonus MIDI: 2 arp patterns,
• 4/4 percussion patterns for
• kick, claps & hats,
• 3 snare rolls
• 3 kick rolls
• 2 Basslines,
• Bonus Audio: 42 loops & FX
• from demo track,
• 22 single shot drum samples
• Download Size: 118 mb
<!--QuoteBegin-->
<!--QuoteEBegin-->INFO
http://www.dancemidisamples.com/dms-essential-trance-construction-vol-3.html




DOWNLOAD:

• Uploaded

.to

• Bit

share
• Rapidgator
http://peeplink.in/6d440b79e8d1