Reverb Oberheim DX Sample Pack WAV [FREE]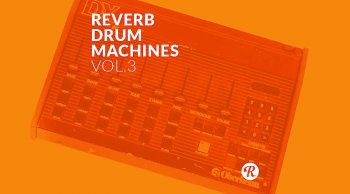 Wav - 8mb
Oberheim DX - The warmth, punch, and style of the early 80s in one professionally recorded sound bank.
What it is:
A sound library built from an Oberheim DX drum machine - the little brother of the legendary Oberheim DMX.
How we use it:
From in-your-face fills to laid back kick and snare grooves, the DX Sound Pack is sure to be a staple for any artist/producer.
Why it's cool:
There's simply no better way to bring the style, swagger, and flare of 1983 to your tracks.
Oberheim DX (1982)
A lighter version of the DMX, the DX has 18 drum sounds, 6 less than the DMX, and features 6 individual outputs, instead of 8, like the DMX.
Tracking | Signal Chain
Dizengoff D4 Tube Preamp | Discreet Class A Tube Preamp
Apogee Symphony I/O | Audio Sound Card
Pro Tools 12 | Digital Audio Workstation
Contents
Ableton Live Project
1 Clap
1 Click
1 Crash
3 Hats
3 Kick
2 Ride
1 Rim Shot
3 Shaker
3 Snare
2 Tamborine
6 Tom