The Loop Loft Flipped Drums Vol 3 WAV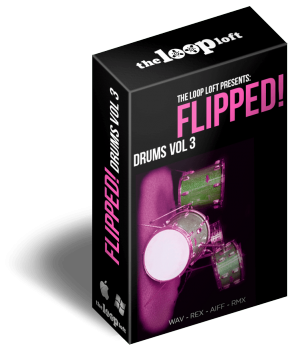 FANTASTiC | June 02 2017 | 317 MB
Boring beats are now a thing of the past. Flipped Drums Volume 3 brings an entirely new rhythmic and sonic palette to the table, with six massive sessions dedicated to anything BUT standard 2 & 4 backbeats. In addition, the library includes pristine samples of all six drum kits used in the library, giving you total control over the beats and the sounds.
Just drag, drop and flip the beat.
About Flipped Drums
Ready to go beyond breakbeats? We just flipped the drum world in every direction but the usual 2 & 4 backbeats. The Flipped Drums series is an entire collection of loops and samples focused on live drum grooves, but flipped on their head, putting an entirely new syncopated dimension into your next production.
The bundle includes twelve unique sessions, each recorded on a different drum kit with an array of vintage preamps, high-end mics and that special Loop Loft attention to detail that will let these grooves shine in any mix.
- 100% Royalty Free
- High Quality 24 Bit 48 KHZ Audio
Sets included:
BreakIt_124bpm
BrushFlip_102bpm
DrumTherapy_88bpm
Gretschy_93bpm
Snappy_116bpm
VistaTight_83bpm