Tsaiko The Taiko Drum Library KONTAKT DVDR-DYNAMiCS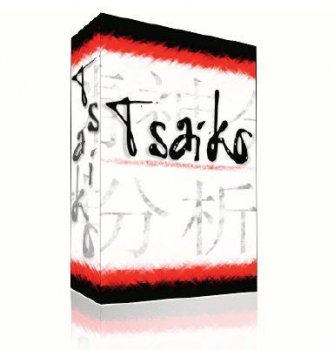 DYNAMICS | KONTAKT | 800 MB
TAIKO is a multi-sampled library of Japanese drums capable of an extensive range of sounds and impacts. By combining theatre recordings with deep programming, a vast selection of patches and MIDI files, TAIKO offers composers a unique and easy-to-use set of tools for creating compelling drum performances. Because the samples have been recorded with such depth, clarity and precision, TAIKO is capable of creating performances ranging from subtle and nuanced, to ethereal and majestic, to over-the-top huge and powerful. Natural sounds of the drums are presented with a wide range of articulations.
And effected sounds range from delicate floating stick clicks to booming sonic impacts designed to take a listener into the deep and beyond. With patch names like Thor's Thunder, Souls of Fallen Taiko and Sun Temple Drum, it's easy to imagine the rumble.
Extensive attention has been given to the programming of TAIKO's 240+ patches. Utilizing Kontakt's scripting features, TAIKO gives composers freedom from the task of "humanizing" MIDI passages by executing automatic and complex background tasks during performance and playback. Additionally, TAIKO includes patches with 90+ velocity layers, patches that allow for quick mixing between numerous microphone perspectives and multi-patches that place a full ensemble of drums under just a few fingers.
So whether you're creating music for television, movies, games or other forms of media, TAIKO is a distinctive and inspiring source for drums and percussion suitable for traditional and contemporary works of music.
Tsaiko includes:
Thousands of taiko samples
- Left and right-hand hits.
- Dozens and dozens of velocities.
- Individual and unison ensemble hits from four taiko.
- Head hits, shell hits, and stick clicks.
- Recorded in 24-bit, 44KHz.
- Almost 2 gb of taiko samples.
Microphone Perspective Control
- Recorded in a concert hall from various locations.
- Balcony, in-hall, stage, and a close "three-set" microphone perspectives.
- Each taiko was recorded from three-set close perspective to capture subtle nuances.
- Top head, bottom head, and overhead microphone position.
Customizability
- User has access to all wave files/samples.
- User can add or remove any microphone perspective they wish.
- Includes almost fifty patches.
- Includes scripts to help control microphone perspectives.