Dna Labs Trap Symphony Reason + Pack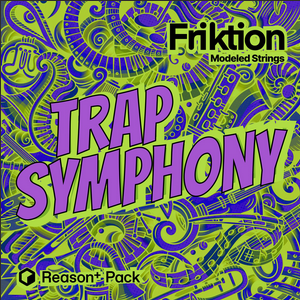 Dna Labs | Rar 44.1 Mb | Unrar 65.6 Mb
Friktion - Trap Symphony blends heavily processed string and orchestral sounds with modern trap elements, resulting in an uplifting, almost cinematic feel. Trap Symphony makes full use of the modular Reason Rack and our latest device, Friktion Modeled Strings. This pack includes some creative use of Friktion for flutes and bell plucks but also the usual trap beat components - rhythmic snares, crisp hi-hats and a deep, hard-hitting 808 kick, powered by none other than the Scream 4 Sound Destruction Unit.
** This pack can be used in reason's rack and daw also there's wav files to be used in other daws.So these are not only for reason + Companion and there not refills just folders**
To install just make a folder anywhere once you open reason or reason rack on the left under the factory presets you can search and drag the folder you made with these packs and use them i use reason suite 11 and the rack in studio one.But aslong as you have the add-ons they will work.Some work with what reason comes with no add-ons.Then theres wav files and loops also.