XLNTSOUND 8TY6IXED Sample Pack WAV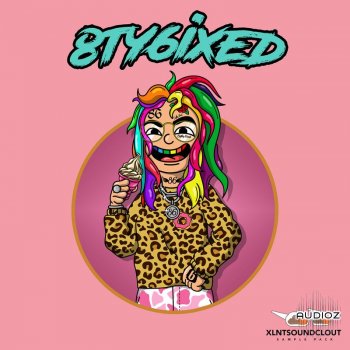 FANTASTiC | 13 May 2019 | 41 MB
Listen up dummy boys, 8TY6IXED brings you the #1 hottest selling sample pack in the world. Been featured 10 for 10 on the billboard sample charts. Not even the feds can get close to touching these samples. Test your gangster with these rainbow elements to achieve and create Tekashi's distinct raw New York style trap bangers.
These 85 high-quality samples & loops include
savage trap drums, booming dark 808s, gritty hats, wet & slappy claps, bouncy melodies, and vibrant FX
all in the name of the king of New York.
You'll also get
expertly replicated signature samples
from 6ix9ine's hit "FEFE" that'll make your tracks worthy of street cred (and of course, soundclout).
-Samples
•15 - Kicks
•15 - Snares
•10 - 808s (including signature 808 from "FEFE")
•10 - Claps
•10 - Hats/Cymbals
•10 - Percussion
•10 - Loops
•05 - FX
24 Bit / 44.1 kHz WAV format (compatible with all DAW's - Pro Tools, Ableton, Logic, Reason, Cubase, FL Studio Maschine...)