TH Studio Production The Footsteps WAV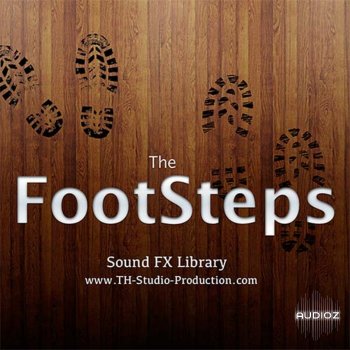 WAV | 192 kHz / 24 bits - 168 MB
'The Footsteps' – Foley Sound Effects.
This is a collection of High quality sound effects of footsteps recorded on 19 different surfaces. 192Khz | 24 bit | 375 Sounds.
Footsteps on 4 different types Wooden Floor, 4 types Metal, Metal stairs, Snow, Stone Floor, Little pebbles, High grass, 3 types Dry Sticks, Cement floor and Broken Glass.
It's a step in the right direction!