REQ: Make Pop Music Producer Principles 101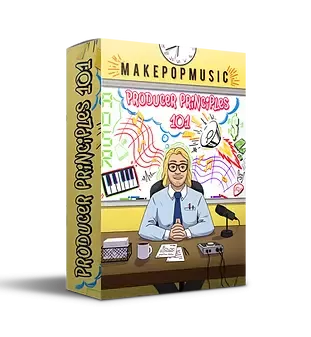 A Start-To-Finish Pop Production Course.
Learning how to conceptualize, produce, write and mix a pop record can seem like a daunting task. Learning how to harness those production skills into gaining paid production projects can be even MORE difficult!
In this 14.5 hour, 76 lesson course, observe and learn how Austin Hull handles a paid production project for a mock artist from start to finish.
This course will dive into everything that being a professional producer entails, including:
-> How to communicate with artists
-> How to write contracts and invoices
-> Understanding and utilizing project references
-> Producing the song from scratch
-> Writing lyrics and Vocal melodies over the instrumental
-> Vocal Engineering and Editing
-> Vocal Production
-> Mixing and Mastering
and more.
The course also includes materials such as templates for contracts, invoices, project references, project revisions, and more. It also includes all of the session files, samples, and presets used in the session.