International Beatjackers The Beats The Whole Beats And Nothing CDDA-DViSO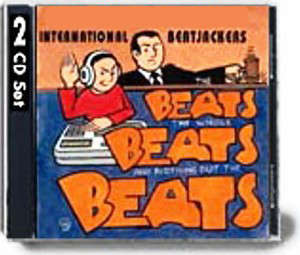 Team DViSO | 11-01-2003 | 727.98 MB
The International Beatjackers are back with two discs stuffed full of the beats, the whole beats and nothing but the beats, so help me God! From the makers of the acclaimed Treasure Chest comes an enormous collection of the finest vintage and modern beats that will fit into any production. From Hip Hop to Rock and everything in between, Old School, New School, Industrial to R&B, it's all beats, beats, beats!