Shaping Your Sound with Signal Processors DVDR-AI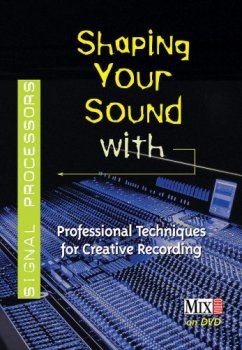 Team AI | 11-14-2003 | 5.61 GB
Shaping Your Sound with Signal Processing teaches you to understand compressors and gates and how to use them to shape the dynamics of any instrument by emphasizing or release of each note. You learn how to create custom flanging,delay, phasing, echo, and chorusing effects and when to use them (and not to use them) in your recordings. You also learn to use your EQ to open up the sound of your recordings and make room for each instrumental texture while discovering various types of EQ curves and devices with the techniques professional engineers use to shape the space where the sound happens!