Arboretum Hyperprism DX v2.5-0xdBass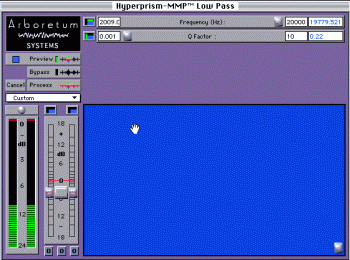 Team 0xdBass | 07/05/2003 | 3.36 MB
If you're already using sound editing software for Windows, take a moment to ask yourself a serious question: What could you do with a full rack of signal processing tools?

Sure, you can accomplish a lot with the audio editing software you already have, but it only has a limited amount of signal processing built-in. So you have to ask yourself: What types of sounds would you make if you actually had all the toys at your disposal, dozens of different digital processors, the same sound shaping technology the pros use?