About Special Treatment...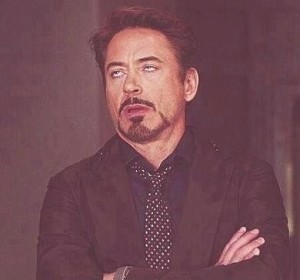 Just received a message from a resident with a text regarding Sunny:
"I know you're friends"
*facepalm icon*... I don't know where this coming from, but it's not even funny anymore.

Seriously, i'd like to know who's behind these rumors, because this shit has been going on ever since Sunny joined AudioZ (...5 years ago?)

While it always made me smile every time i read it, i expected others to take it the same way i did - as a joke;
but hearing this from residents made me think that i should clarify a few things:
No Contributor has special treatment from me.
or to say it more properly: they
all
have special treatment, just like any member of AudioZ, or my other projects.
They all write to me, and every time, i try to find the best solution that will benefit both Contributor and Members.
Some have my email, some contact me via PM, but that's not a reason to think we're friends or someone has special treatment.
In fact, if you must know, i don't have friends at all, because i value friendship so high that i haven't met another person with same standards.
[sarcasm]
now, i know this makes a very important topic for discussion, but i'll have to disable comments because right now i'm too busy building the new AudioZ, to reply comments like "no! i know you're friends! god told me!!"
[/sarcasm]

P.S. since you already reading this, you might as well go and listen to the latest EP by
Synkro - Lost Here