[obsolete] Report Dead Posts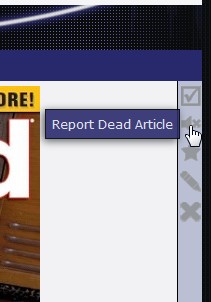 Just want to remind that I always expect your help in keeping AudioZ clean and fresh.
If you found an article with no valuable links alive (like RS, MU, FS, Fs, Wu...), include mirrors;
please press Report Dead Article icon.
Our Moderators will review links in that post and remove it, or upload new links.
Anyway, it's very important to keep AudioZ clean, so please don't just walk away from this duty.