Public Service Announcement (Primarily for MAC Users)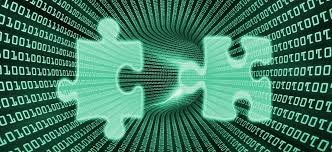 Greetings to all!
I just wanted to drop a brief note here to address the ongoing impromptu requests that tend to creep into WIN posts from MAC users whenever there is a deluge of WIN releases - though this certainly happens in the opposite scenario as well (i.e. MAC release/WIN requests) - what I am attempting to point out here is primarily for MAC users.
First off, it should go without saying that there are rules that we all agreed to abide by when joining this community...if you haven't already, please take some time to read them via the "INFO" tab in the left sidebar - everything you need to know can be found there. This includes insight regarding the proper procedure for submitting a request; there IS a section specifically dedicated to that here...posting requests in the comments of another release is both in violation of the rules, and simply in poor taste; the teams and individuals who generously make releases available to the public - that they've spent countless hours...days...weeks working on...deserve nothing but gratitude. And a vacation. What I'm saying here is be thankful for what has been released already and really learn how to use those tools to their fullest extent. Be cognizant that if YOUR platform isn't available (yet), there's likely a reason for this and perhaps "Xmas will come" at a later time - please try to have some patience and understanding, you know? And if you have a truly burning desire, submit a request the proper way -
if
you're lucky - a benefactor may help those dreams come true!
That said, there's really no reason anymore for the majority of "MAC PLEASE!" requests considering some enterprising and talented members of our own community elaborated upon an existing method to run Windows plugins on a Mac - not a crack, rather a workaround that works for 100% legit WIN software as well. These dedicated apps were made available to all of us just over a month ago right
here
and
here
on Audioz (with a couple subsequent expansion updates)!
Are the installation and setup of either of these simple? Not entirely - but the process
has
been simplified to the extent that it can be at this time - and there are several of us who embraced this methodology straight away that would be more than happy to help you figure it out. Further, if you can install Omnisphere successfully, you can handle this.
Do they work? I can tell you personally that both apps work exactly as proposed, albeit 32 bit only, and I've been able to add or remove nearly anything I desire from the WIN platform and run them with extremely low latency! This is in part, why I'm taking the time to make sure you're aware of these apps as they weren't exactly the most visible when released here.
Are they all-encompassing? No - there's a few things that we haven't been able to run - but that's a small minority, and experiments are still being carried out at the time of this writing to further improve upon these methods. In fact, that's part of the mission - pulling together ideas, methods, shortcuts, solutions - to take this to the next level. Thus, feedback and help collectively are encouraged!
So if you're drooling over all of these amazing AudioUTOPIA or R2R releases but you're a MAC user - these apps are a viable solution. If you'd rather not invest the time to trying to take that route, fair enough - you can
always
submit a request in the proper location of the site as aforementioned, but again, the point here, is that you
do
have options that work...and once set up, workflow is smooth + expansion is relatively easy (most of the time!). It should also go without saying that you should support the actual developers of anything that you ultimately use and profit from - even if it takes a long time to generate the financial resources.
Please do not misconstrue what I've written here as angst or attitude - I personally would like to see Audioz grow increasingly constructive - where we all can help each other in one way or another...or at least create an atmosphere of gratitude and respect so as to avoid everything crashing down in some dramatic forum-gone-out-of-control fashion. Audioz is better than this, and can be even better if we're all on the same page...and I just want people to be aware of some solutions that already exist.
Sermon over. Hoping to help solve multiple problems in one go with this PSA...for the admins, regulars, and visitors alike. Cheers.
- Plomerus