NordVPN - Another 75% Discount Offer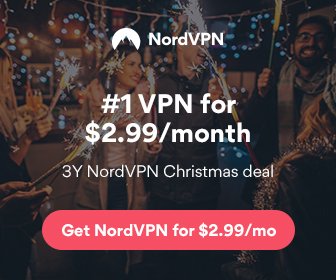 Another chance to get a 75% discount from
NordVPN
.
The deal is related to their 3-Year subscription plan. the final discounted price is $107.55, which is only $2.99 a month.
I'm with NordVPN for almost a year and have no complaints. The software is great, android app is also flawless.
Use this chance if you're looking for a good VPN.
Comments closed. Please refer to the original post for discussions.