FrozenPlain Obelisk v1.0.1 MacOSX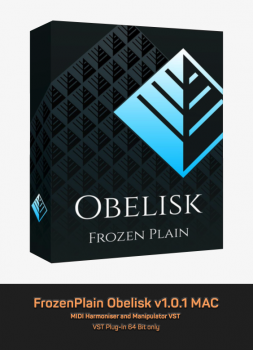 MIDI Harmoniser and Manipulator VST
VST Plug-In 64 Bit only
Obelisk is a MIDI plugin instrument that harmonises input MIDI and outputs it to your synths.
This VST is designed to be a flexible way of experimenting with chords and harmonies. Obelisk's
chord picker allows you to pick what harmonies should be applied to each note. As well as this,
Obelisk features an optional constraining algorithm that will ensure the harmonies fit your
chosen key and scale.