Adam Rafferty Teaches How To Play The Music of the Jackson Five TUTORiAL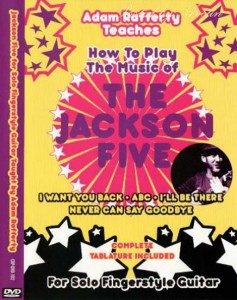 Adam Rafferty Teaches How To Play The Music of the Jackson Five TUTORiAL DVDR-SONiTUS
TEAM SONiTUS | 05.2013 | 3.24 GB
Adam Rafferty Teaches - How to play the music of The Jackson 5, Arrangements for Solo Fingerstyle Guitar. Grab your guitar and start playing these incredible Jackson 5 arrangements for solo fingerstyle guitar now!
In this DVD guitar lesson, Adam Rafferty will show you the fingerings, the moves, the grooves, the concepts, and the "secrets" you'll need to know to play these well loved songs of the Jackson 5 on solo guitar. You'll learn how to easily combine a melody, baseline, and inner voices - yes you'll play 3 parts all at the same time - while keeping the groove so "tight" that your audiences fingers will snap and toes will tap as YOU play the guitar! No music reading required, all tablature is included with the printed material.
Jackson Five Songs You Will Learn:
I'll Be There
I Want You Back
Never Can Say Goodbye
ABC
Here's What You'll Get:
110+ minute DVD with in depth video lessons and performances.
Step by Step, note for note explanations of EXACTLY how to play the arrangements
Split Screen Views of Right and Left Hand for easy understanding
A 30 page booklet with complete tablature and notation
Easy to undserstand explantions of Independant Basslines, Guitar Percussion Techniques and more
Easily learn at YOUR own pace in YOUR own home when YOU want to!
NO MUSIC READING REQUIRED!
Homepage: http://anonym.to/?http://www.adamrafferty.com/store/dvd_j5.php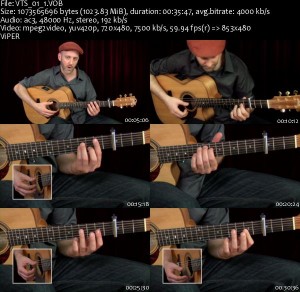 DOWNLOAD
http://peeplink.in/e1d4ff3df1aa