Groove3 Slate Digital VTM Explained TUTORiAL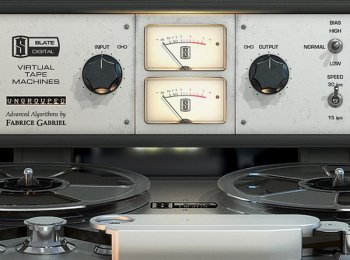 SYNTHiC4TE | Oct 25 2012 | 270 MB
LEARN TO APPLY THE VINTAGE TAPE SOUND AND VIBE
The holy grail of tape machine emulation has now arrived, Slate Digital VTM. This series will teach you what every button and features does, as well as how to apply it to your tracks and productions to get that unmistakable sound and vibe. Sedric Pieretti takes you back in time, to when tape was king.
Sedric starts with an introduction to the VTM as well as an in-depth overview of all the front panel controls and functions. Next, Sedric shows you all the different tapes, machines, settings and options for different VTM configurations.
Using the group function is a powerful option in VTM when mixing, which Sedric explains in detail. He then wraps up the series, showing you how to get that "saturated" tape sound, and use multiple instances of VTM for an even deeper, thicker tape sound.
Travel back to the golden age of pro audio and see and hear what you've been missing. Checkout "Slate Digital VTM Explained" today.
Product Highlights
10 Tutorials / Over 1 Hour total runtime.
Compatible with all version of Slate Digital VTM
For all beginner to intermediate VTM users
Tutorials presented by DAW expert Sedric Pieretti
Simple to use video control interface for Mac & PC
Available Options: Watch Online, Download, Stream to iPad, iPhone & iPod
Reuploaded. PiRAT