Multi-Platinum Pro Tools Recording (Full Edition)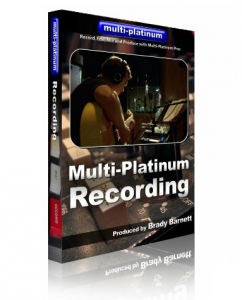 Runtime: 900 Minutes | 25 GB
Get it right from the start with Multi-Platinum Recording
The most common question Multi-Platinum has received over the years is, "how did you get those sound?". Find out in Multi-Platinum Recording, featuring industry icons like Bil VornDick, Chuck Ainlay, John Merchant, Bob Bullock, and Multi-Platinum's own Brady Barnett.
Join us as we pull back the curtain to allow you fill access to all aspects of a master level recording project in Nashville. From pre-prodiction through the tracking session, overdubs, and vocals, you'll learn the gear selection, mic techniques, how engineers interact with msicians and artists...all that goes into capturing world-class sounds. Watch as Multi-Platinum brings you three different artists and one of the best bands in the world, not to mention looking over the shoulder of industry icons in real time as they work.
Additionally, Multi-Platinum Recording has been divided into 3 very different artists' projects: Benton Stokes, Sephanie Willis, and Jenny Witahm.
Each individual artist edition of Recording includes the setup footage, followed by tracking, overdubs, and mixing, as well as the artist's multi-track session.
Multi-Platinum Recording is easily the most comprehensive learning video you can find. And like always, we include the multi-tracks so you can solo and explore at your own pace! Anything less wouldn't be Multi-Platinum.
Reuploaded. PiRAT