Udemy #1 Read Music Notes Fast Beginners Music Note Attack TUTORiAL (UPDATED)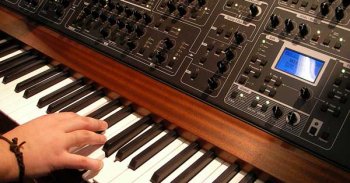 P2P | 10 September 2019 | 112 MB
Read Music Notes FAST Level 1: Speed Read Music Notes - Visual Memory in the Brain! An in-depth look into Reading 22 Music Notes Quickly from Treble Clef & Bass Clef. 56 Lectures with 2 Hour Content.
I receive so many requests from students that I finally need to write out this unique method - step by step - exercises by exercises - so that all BEGINNERS will gain confidence to read notes quickly and overcome the fear of reading music notes.
This course can also be used by Music Teachers or Parents who want to teach their children to 'Read Music Fast'. You can use these videos to guide your children in this Music Note Attack Method. Children learn much faster in this way as they learn to visualize these notes in their brain. In fact, they learn much faster than adults because they follow instructions, whereas adults are not as good as following through instructions.
Rosa's Music Note Attack Method:
1. Intuitive Visual Recognition
2. Visual Memory in the Brain
3. Say it out Loud to store in Brain
4. Practice Smart - Exercises
Music is actually the simplest written language for anyone to learn. You only need to know 7 alphabet letters: A B C D E F G. Once you learn the basics, and know how to make use of what the traditional method teaches, you can then use my Unique method to tap into the power of reading music notes quickly with confidence. This will help you overcome all the years of fear and frustrations in reading music, and the reward you receive is for a life time.
You will soon discover reading music is a lot of fun when you use my Music Note Attack Method! It helps you process your learning quickly and retain everything into memory! There is no need to count. No need to fumble your way through.
You learn to see the notes and read them like you read the names of your friends.
What you'll learn
Understand Western Music Notations
Gain Insight into Middle C
See Treble Clef & Bass Clef in One Flash
Identify Names of Notes in Treble Clef Easily
Identify Names of Notes in Bass Clef Easily
Say the 7 Names of the 7 Notes forward & backward
Gain confidence using my unique method
Target in Reading Notes with confidence
Visualize & attack the Notes
Visualize & do not memorize
Attack & say the names out loud
Visualize, Attack & Retain in Your Brain
Read the Names of 6 Notes in Treble Clef Lines: C, E, G, B, D, F
Read the Names of 5 Notes in Treble Clef Spaces: D, F, A, C, E
Read the Names of 6 Notes in Bass Clef Lines: G, B, D, F, A, C
Read the Names of 5 Notes in Bass Clef Spaces: A, C, E, G, B
FileHost Included:
Uploaded | Rapidgator | Rockfile | Katfile | Douploads | Clicknupload