PUREMIX Quickstart Series MIDI Editing In Logic Pro X TUTORiAL-SYNTHiC4TE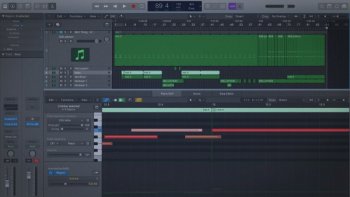 SYNTHiC4TE | Sept 16 2018 | 201 MB
In part five of our Logic Pro X Quickstart Series, Scott Griffin shows you use the powerful MIDI Editor in Logic Pro X. Logic has a long history of being one of the most powerful MIDI sequencers available. See why.
Learn How To:
Quickly edit MIDI performances
Use key commands to avoid the need of scrolling through menus or using envelope views to change your MIDI editing tools
Adjust the timing of your MIDI performances with Logic's deep quantization features. See how to to perfect your performances, or inject groove and feel to add realism.
Use the elegant Drum MIDI editing features