MuseScore: Mastering Music Notation Free Software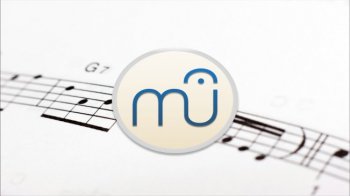 ilfsn | 2 Hours | 1.07GB
Learn to use the powerful free program MuseScore for composition, theory, film scoring, guitar tablature, and more.
Students will be able to use the MuseScore program to write music.
Students will be able to hear the music they've written played by a number of instruments (including full orchestra).
Students will be able to save and publish their music either as sheet music or audio files.
Description
MuseScore is a music notation program that is powerful, open source, completely free, and runs on Windows, Mac, or Linux operating systems.
In this course I'll show you all of the ins-and-outs of using MuseScore for your own projects. I'll show you some of my own workflow techniques, as well as how other people do things. This is a fantastic program for learning to write music in any style, or just to help you learn the basics of music notation.
I've been working with MuseScore for a number of years now. I've worked with major American orchestras, film studios, and video game designers, so I've got more than a little experience in professional music notation. I'm also a PhD in music composition and a university professor (of music composition).
Recently I was named as a semi-finalist for the Grammy Foundation's Music Educator of the Year award because of my in-person university classes. Now I'm taking those classes to Udemy in an online format in order to reach more students, and give them the joy of Music Theory.
In the this course we will cover:
The history of MuseScore
How to get involved in the MuseScore Community
Installation and Setup
The Start Center
Creating a new score
Assigning playback instruments
The MuseScore interface
Toolbars
Pallets
Inspector
3 methods of note input
Using a MIDI keyboard with MuseScore
Adding lyrics
Adding text
Guitar tablature
Drum set notation
Repeats and Endings
Dynamics
Articulations
Playing your score back
Making parts
Any much, much, more!
And of course, once you sign up for this class, all my other classes are yours at steep discounts! Over half off for all future sections!
You will not have another opportunity to learn MuseScore in a more comprehensive way than this. Start here.