Computer Music - Issue 318, March 2023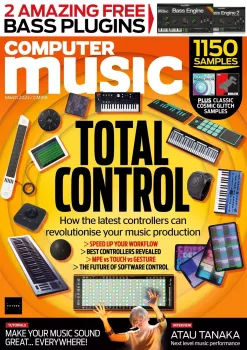 English | 100 pages | True PDF | 86.55 MB
PART 1: MPE – THE NEW STANDARD OF CONTROL
The latest MPE standard has changed the face of control. Here we look at the best synths and controllers and how to take control with them, with tutorials on Expressive E's Touché and Equator 2.
PART 2: GESTURE, TOUCHSCREEN AND THE FUTURE
Touchscreen control has often been touted as the future: here we look at where it is now, then examine the latest gesture controllers and glimpse the future of how you might one day make music.
CM In terview: ATAU TANAKA
Atau Tanaka creates electronic music using the movement and muscles of his own body, with custom software – and he thinks we should all try it…
download from free file storage