TTC Audio: Concert Masterworks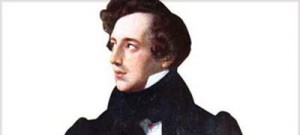 TTC Audio: Concert Masterworks (Audiobook)
Robert Greenberg | 24 hours 49 mins | MP3 | RAR SIZE 1.48 GB
Have you ever wondered what goes through a composer's mind during those magical weeks and months when a musical composition-something meant to become a listening experience-is being notated on paper?
Have you tried to imagine the creative process that boils inside geniuses like Mozart, Beethoven, Dvorak, Strauss, Brahms, Mendelssohn, or Liszt? Or within any composer?
Is it pure inspiration?
Does a composer hear the music first, before even picking up a pen?
Or does the music, in fact, actually begin on that blank sheet of staff paper?
Most important, can lay listeners like us, untrained in the technicalities of music, be taught to open our ears to a composer's creative intentions?
Learn the Art of Listening to Great Music
Can we learn the art of listening, so that great music becomes an even more insightful and pleasurable experience for us?
Dr. Robert Greenberg believes the answer to that last question is "yes."
And now this winner of three Nicola De Lorenzo Prizes in composition, whose music courses in several classical genres are among our most popular, has set out to prove his point once again.
He has created a course designed to give you a new level of sophistication as a music listener-using as his teaching tools some of the most memorable works in all of music.
Gain a New Level of Listening Sophistication
The skills you learn in this course will attune you to intricacies of musical purpose, structure, and narrative content that you will be able to perceive in any piece of music.
Though this is a demanding course, with a deeper look into musical structure than untrained listeners are likely to have experienced, it is not an intimidating one.
Professor Greenberg vividly positions each composition and its composer in the social and musical fabric of its time, so you can understand the music in its proper societal and artistic context.
Course Lecture Titles