HY-Plugins HY-Slicer2 Free Version v1.0.4 x64 x86 VST VST3 AU WiN MAC LiNUX [FREE]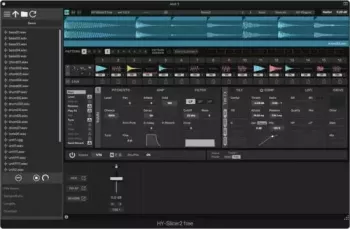 08/06/2023 | x64 x86 VST VST3 AU WiN MAC LiNUX | 57 MB
This is a sampler type plugin.
You can load 8 different audio samples. And they will be chopped into audio slices.
You can also assign sliced samples to individual grid lanes. Each sampler track also has 16 separate grid lanes. You will be able to assign up to 16 different slices per track.
Each sampler unit is driven by the internal grid sequencer.
Free version
3 slicer units
1 sampler track
download from free file storage